I was reading my book the other day (
Body of Secrets
by James Bamford, a history of the NSA) and it mentioned the
USS Craig
. I thought that was pretty cool, but then on the next page, it mentioned the
USS MacKenzie
. I figured that was a coincidence worthy of a post. There have actually been two
USS Craig's
, but here's the one in question: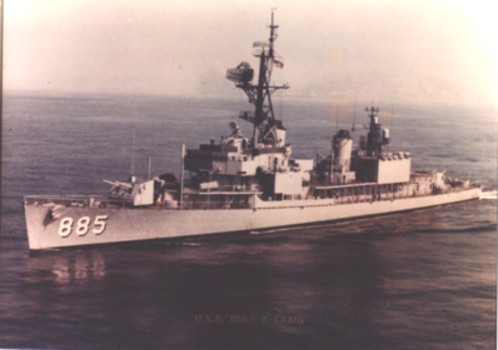 There have been four
USS MacKenzie's
, but again, here's the one mentioned in the book:
As you can see, they are quite similar. They were both
Gearing
class destroyers commissioned at the tail end of WWII that were 390 feet long. However, mine had more 40- and 20-mm anti-aircraft guns. Hers had more torpedo tubes, so I think between the two ships, we had things covered pretty well. Her ship was sunk (on purpose, as a target) in 1976, but mine lasted until 1980. In all, I think my ship was better.
Is there a ship with your name on it?